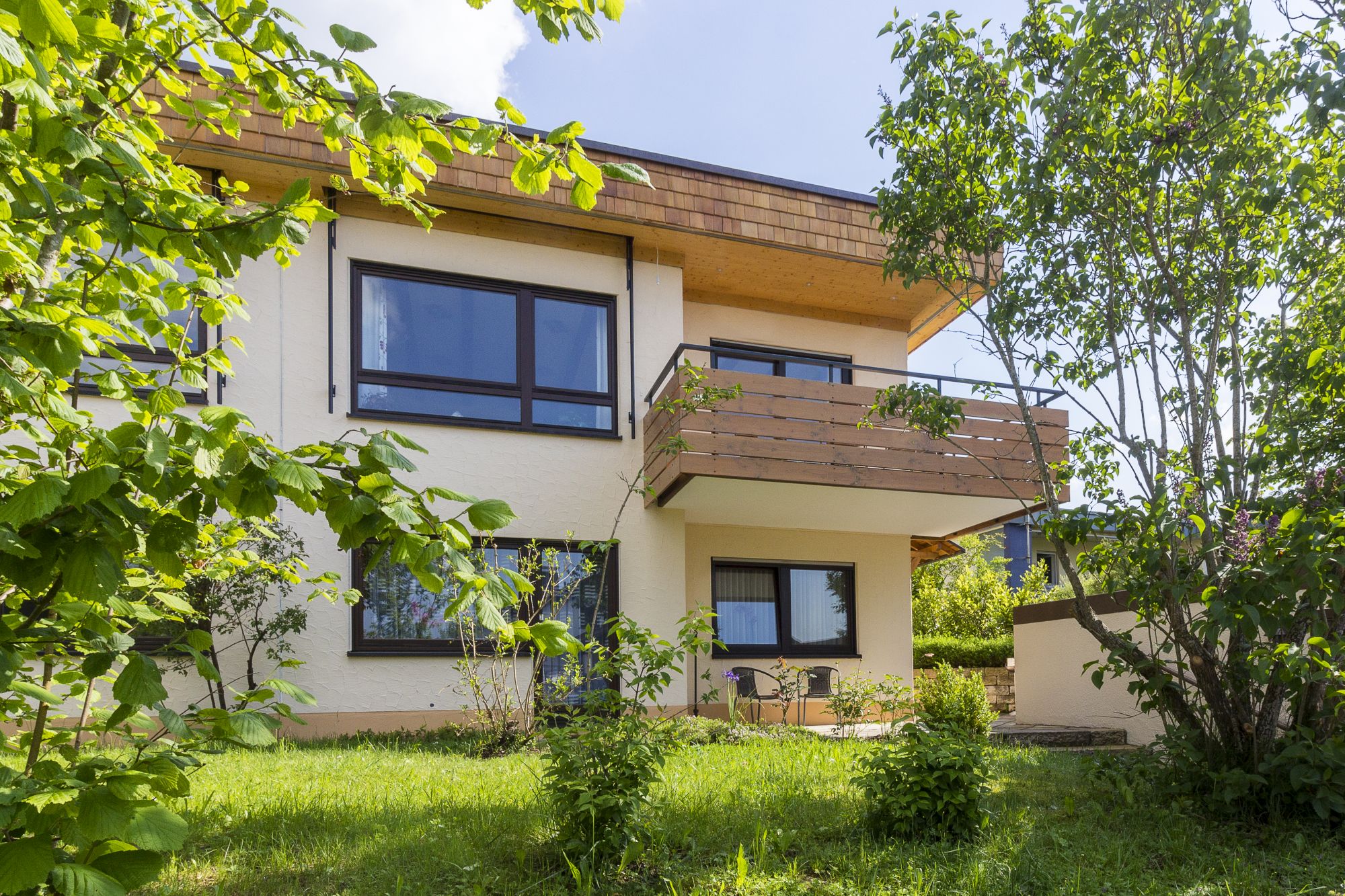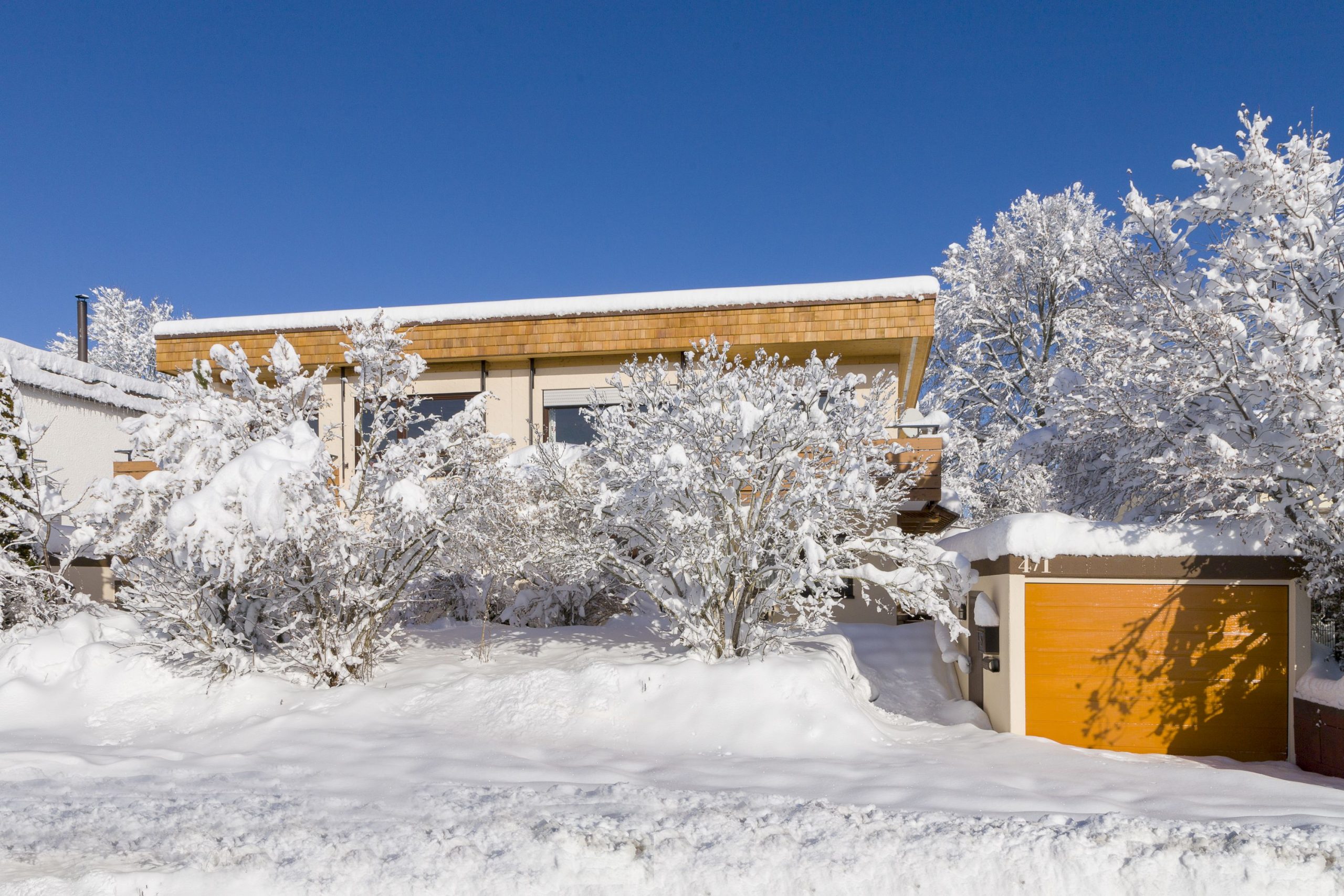 Ferienhaus Trollblume, Eingang und Garage
The Holiday Home "Trollblume" (in english "Global Flower") is at any season an interesting holiday destination and a base for many excursions, athletic activities or to just simply relax.
Welcome to our Holiday House "Trollblume" in Freudenstadt in the Northern Black Forest
We are pleased that you have discovered us and we would like to provide an insight into both the facility and the location of our vacation house. The holiday home is in Wittlensweiler, a suburb of Freudenstadt in the gorgeous holiday region of the Northern Black Forest.
We as hospitable Schwarzwald-Plus-Gastgeber von Herzen

(Black Forst-Plus Hosts), will be there for you, if you wish. We will assist you to make your stay in the National Park Region a memorable, beautiful experience.
It will be our pleasure to assist you with any further questions and we would be delighted if we could soon welcome you personally at our hiking and vacation paradise.
Sincerely,
The Christoffel Family
Holiday Home "Trollblume" – Vacation in the Country in close proximity to Freudenstadt
Freudenstadt, the secret capital of the Black Forest, presents both the largest market place in Germany and a pedestrian zone adorned with flowers. It offers great shopping experiences, beautiful parks and easily accessible hiking trails. Its immediate proximity to the National Park of the Black Forest can be the base for wonderful nature experiences. For further information please visit www.freudenstadt.de
Wittlensweiler is a village with farms, a Café-Bistro with a bakery, a post office, a butcher's shop, a beauty salon and a doctor's office. In the village there is an enclosed swimming pool, a as well as a forest playground at a lake. Further information can be obtained at Wittlensweiler
Enjoy the special landscape of the Northern Black Forest with its enchanting protected wildlife and flora areas, home of rare animal and plant species.
The surrounding Black Forest offers at any season various possibilities for leisure activities and excursions in all seasons. Your vacation starts here!