Experience the Black Forest with Schwarzwald-Plus
There are so many possibilities of how to organize your vacation with us so we are only able to provide a short overview, regardless of whether you just want to take it easy, or if you want to be athletically active with your family/friends or if you just simply want to enjoy nature.
There is a lot to experience with us in the Black Forest!
We would like for you to not only feel at home at our vacation house, we want you to feel really well during your entire stay. We offer you with Schwarzwald-Plus Card a master key to an eventful holiday.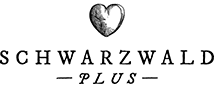 Everything is already well prepared for you. At your arrival you will receive your personal nontransferable Schwarzwald-Plus card which enables you to enjoy more than 80 holiday experiences. And this without long queues and at no additional charge – enjoy this great experience!
The description will inform you about using the offered services during their operating times. This can be a free admission, a free of charge event, a guided tour or a free ride.
You can find an overview of all attractions at www.schwarzwaldplus.de. You will also learn how frequently per vacation day you may use these benefits. For example, you may visit a castle only once per day while you may ride the mountain railway as often as you like.
For each night of your stay you receive one day to use the Schwarzwald-Plus Card. In regards of using the Card on your arrival or departure day, you may use it either on the day when you check in or on the day of departure.
Tips for your Vacation – At our Place there are a lot of Possibilities!